Cassiano Pereira Nunes (IN MEMORIAM)
Notice
: Trying to access array offset on value of type bool in
/home/u761610424/domains/aba-nucleo.art.br/public_html/wp-content/plugins/designthemes-core-features/shortcodes/shortcodes.php
on line
2363
Cassiano Pereira Nunes (IN MEMORIAM)
Born in São Paulo, where he lived and worked. Draftsman, painter, engraver and graphic designer.
Since 1968, he has participated in group and individual exhibitions and in Salons and Biennials in numerous cities in Brazil and abroad.
Awarded in several cities in Brazil.
He has works in public and private collections.
Post-Graduation in Plastic Arts - Painting in Watercolor, by Faculdade Santa Marcelina, with the monograph From the intimacy of watercolor to the explosion of outdoors, São Paulo, 1998.
As a graphic designer, he produced posters, folders, catalogs, illustrations and book covers.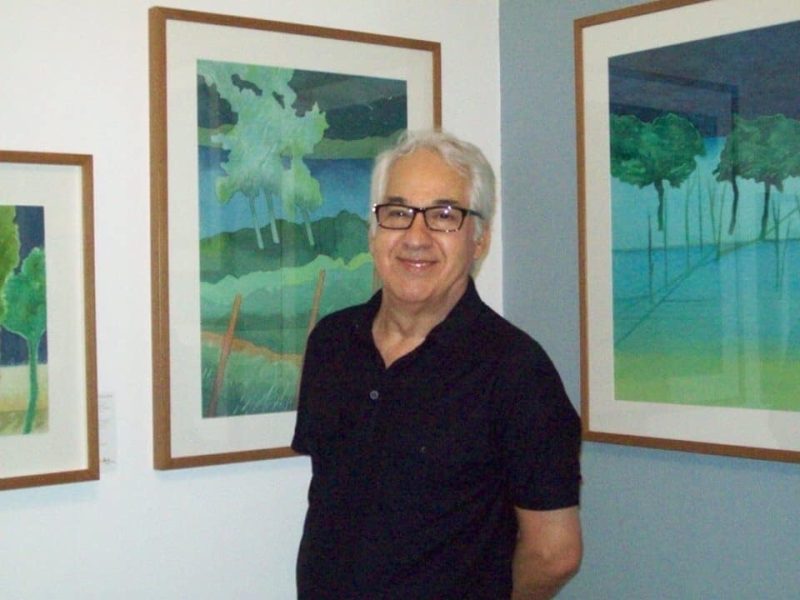 Gilberto Habib de Oliveira writes about Cassiano and his work... The artist is above all about painting, and if this art is the art of light par excellence, his character is nothing more than a rhetorical creation, one of the most beautiful and original pictorial creations of recent times; built to exalt painting at the same time. In this sense, Cassiano's choice to remain faithful almost exclusively to watercolor is made with the aim of broadening our possibilities of feeling and reflecting on what painting represents today, showing, through his characters, how pure, original and surprisingly poetic these forms can be.
SOME RECENT EXHIBITIONS
2013 - Ecco gli Aquarelli, Civico Museo "Parisi Valle, Maccagno, Italy. - XI International Graphic Art Biennial Dry Point, City Gallery, Uzice, Serbia. - Fabriano in Acquarello 2013, Nuova Galleria delle Arti, Fabriano, Italy. - Watercolors A Cor da Memória, Pinacoteca Municipal, São Caetano do Sul, Brazil.
2012 - Influence Maps 2012, Pernambuco State Museum, Recife, Brazil and Oswald de Andrade Cultural Workshop, São Paulo, Brazil. - Printed Memory, Nello Nuno Art Gallery, Ouro Preto, Brazil and Casa da Praça, Castro, Brazil. - International Small Engraving Salon 2012, Florean Museum, Baia Mare, Romania.
2011 - Acqua Águas Aguadas Aquarelas, Livraria Cultura, São Paulo, Brazil. - 5th National Biennial of Olho Latino Engraving, Museu Olho Latino, Atibaia, Brazil. - 1st International Engraving Biennial, Pinacoteca Benedicto Calixto, Santos, Brazil.
2010 - IX International Biennial of La Acuarela, Museo Nacional de La Acuarela, Mexico, DF - Passages and Landscapes Rio Paraíba do Sul, Espaço Eugénie Villien, São Paulo, Brazil. - New Worlds New, Santander Cultural, Recife, Brazil. - II Encuentro de Acuarelistas Hispanoamericano, Teatro Centro de Arte, Guayaquil, Ecuador. - Poems by Walderez de Barros illustrated by 21 engravers, Museum of Contemporary Art of Rio Grande do Sul, Porto Alegre, Brazil.
PUBLICATIONS
Albums: Recording São Paulo, Sixteen Unpublished Poems by Walderez de Barros Illustrated by 21 Recorders, A Digital do Cobre published by Ateliê Calcográfica Iole.
WATERCOLOR book the memory color. São Paulo, 2012. Publisher CLA.
Countless catalogs and folders.